DJs Bay Area offers a large range of Mobile DJ/MC services. We have everything you need to get your party started right!
What we have for you?
Professional DJs/MCs
Quality Entertainment
Over 30,000 Songs
Around-the-World Karaoke
Around-the-World DJs
Fill out Our Form Below Today!
DJs Bay Area Form
Book A DJ Today, Call at:
1-800-568-0443
Feel Free to check our availability and planner links. We also have a display of our songlists for you to view and the option to request songs to us.
Check out DJs Bay Area Song List Catalog. We have 30,000+ songs in our computer catalog. This gives us the ability to play whatever it is that you so desire. You can always make requests via our song request form. View this Catalog and Song Request Form below.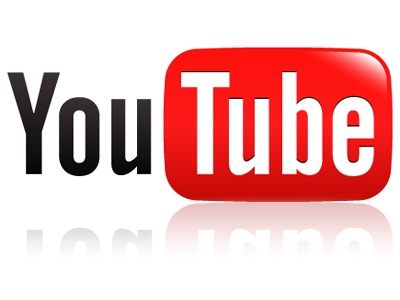 DJ/MCs
We offer quality entertainment from our professional & courteous staff. You always get friendly, personal, and customized service from experienced MC/DJ's. We always customize every event to the exact tastes of the client and their guests. This way the event is geared to your needs and wants. By nature we are out going and ready to make your event exciting and memorable. Our goal is to make sure your guests have a great time dancing and leave the party raving about it for years to come. By the way, we always dress appropriately.
With Over 45,000 Computer Cataloged Songs At Every Occasion, We Are Able To Play Most Any Request. In Fact, We Prefer To Play What The Guests Want To Hear And Encourage Them To Make Requests. Our Music Ranges From The 1920's Until The Current Hits Of Today. WE SPECIALIZE IN......ALL TYPES OF MUSIC--- We "Specialize" In One or All of Many Styles. Your Choice...A typical wedding, has guests in every age range and we can accomodate every type of music style and ethnic culture for all ages.
Foreign Speaking DJs
At DJs Bay Area, we provide the ultimate in flexibility. We can announce your wedding party or any party announcements in English, Cantonese, Mandarin, Arabic, Thai, Indian, Japanese or Spanish. We have a wide range of foreign speaking DJs that can suit your needs.
If all this sounds too good to be true, call us today at:
1-800-568-0443 or write at: DJs Bay Area
...And See what We can DO for YOU at your party!
Karaoke DJs
If you are looking for A Bay Area Karaoke DJ, we are the Experts and its more popular than ever. Its so much fun! We have all the different sorts of languages. We can entertain for most anyone with our different foreign speaking Karaoke DJs also having the greatest English Speaking Karaoke DJs in the Northern California Region.
We make YOU the star and give you the chance to show the people what you got! We EVEN have competitions for the best or worst singer. You can act like the video and use our provided props if asked for. Party Favors can be given as well, if requested. Whether its kelly clarkson, Elvis Impersonater or Filipino and Cantonese Karaoke, like the "American Idol", you're the STAR!
Music Library
Whether your event is large or small, DJs Bay Area is the best choice for you, so Book Us Today! Don't wait, because bookings are limited. DJs Bay Area offers one of the most comprehensive music collections in all of the Northern California Region. Our staff is experienced in coordinating the music perfectly. The Following Is A Partial List Of 25,000 Music Selections That "Tunes R Us" Has In Its Library. We Are Constantly Updating Our Library. We have everything from the 1920's to the Hits of today.
Available Musical Genres and Styles like:
Oldies
Rock N Roll
Classic Rock
Slow Songs
Country
Gospel
Motown
Cocktail
Hip Hop
Reggae
80's Pop Rock

Disco/Dance
Rock
Rap
Techno
R&B
Club/Latino House
Big Band
Swing
Break Beats
Ballroom/waltz